Shopping for Supplies
Online shopping for supplies is so easy and i must admit that i love the fact that i can order whatever i wish for just with a few clicks while sitting in a comfortable chair. It is luxury. But there is another side of me that needs to go shopping in a more adventurous way. All year long i wait for this occassion and i have to travel 3000km for it but it is worth it. (ok, i'm not just travelling all those km just for shopping!) The action takes place in world's biggest shopping mall ( it stretches over 10 km ), the Souk of Aleppo in Syria. This medieval shopping heaven is packed with thousands of mini shops and devided in many sections (khans), there are streets with just gold shops, others with only fabrics, sweets, meat or leather and antiques.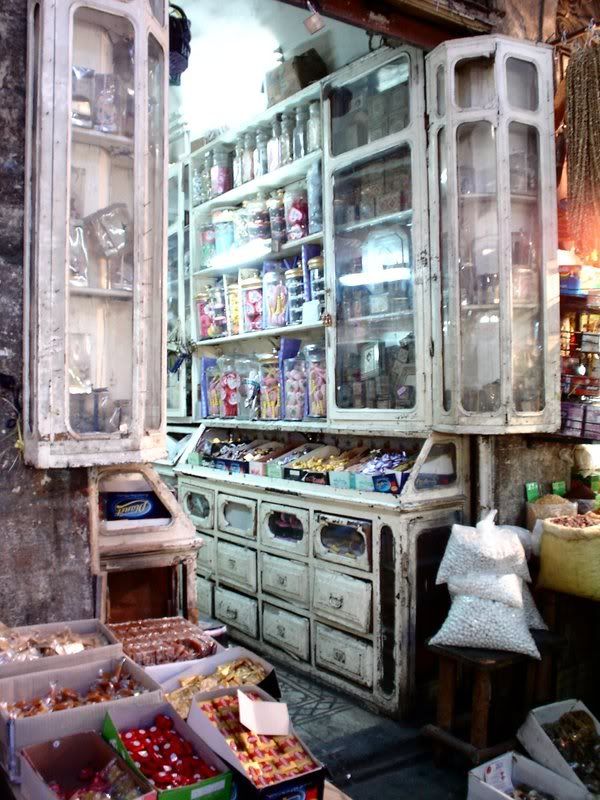 The trick is to find your way in this crazy mishmash of shops,people and donkeys without getting hopelessly lost. What i like about these shops is that they always surprise you. That's why i do my shopping without a wish-list:i know it's impossible to find specific items when you really need them so i just go with the flow and keep my eyes open. Here you can actually enter one of these mini shops and spend the rest of the day in it. The shopkeepers are extremely helpful and have atleast 2 or more helpers that don't mind to show you box after box full of different buttons and ribbons. I know that i should never even try to ask a shopkeeper here in Europe to spend hours with me looking for the right sequins and charms! The horror! The patience is endless and often they will send out one of the helpers into the souk to other shops to get you the right item you've been looking for. Some shops are that old that their stock has become vintage and the example buttons on the boxes have faded and rusted as if they were 100 years old.
.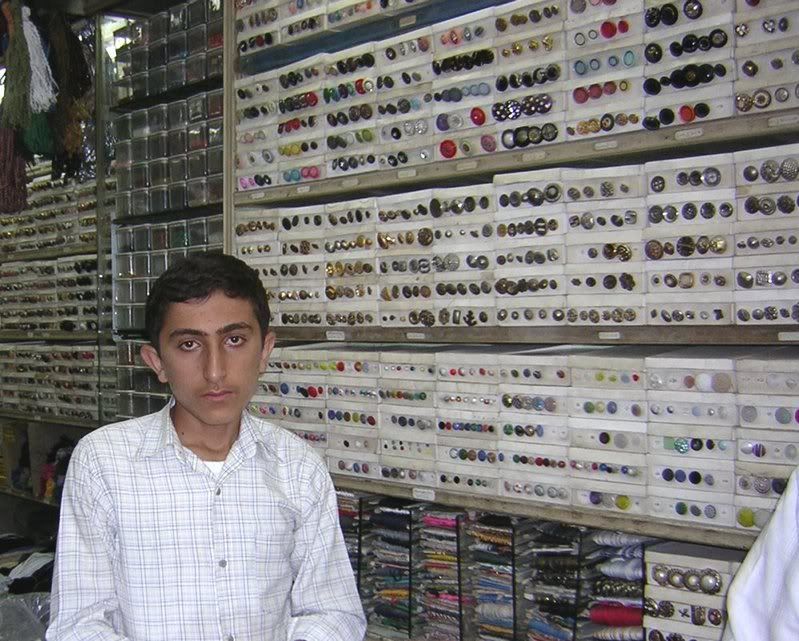 Adventurous shopping takes a lot of time, energy and patience compared to online supply shopping, but to me it's so much more inspiring and fun than those few mouse clicks that bring them right to your doorstep!